Rehoboth Beach
, DE, stands as one of the East Coast's best family beach vacation destinations. With 30 miles of coastline, there's much fun to indulge in. Of course, there's no better way of experiencing what living in Rehoboth Beach offers than having your own home here. The
Move to DE Team
is ready to help you find a Rehoboth Beach property best suited for you. Meanwhile, here are 11 things you can do in Rehoboth Beach to feel like a local.
Visit the Rehoboth Beach and Boardwalk
Rehoboth Beach and Boardwalk should be at the top of your list if you're looking for a scenic spot to spend your evenings or weekends. It features interesting local shops, restaurants, and tons of fun. The open-air concerts with bands performing in the warm summer weather are also a sure bet to impress.
The Boardwalk stands as the most iconic place to visit on this beach. The one-mile-long Boardwalk offers incredible vistas of the surrounding scenic beauty. Whether it's enjoying the amazing backdrop for events and festivals, a fitness competition, or simply taking a stroll, you cannot miss something that excites you. Many electric shops, businesses, family amusements, and restaurants make your walk more memorable.
Take your kids to Funland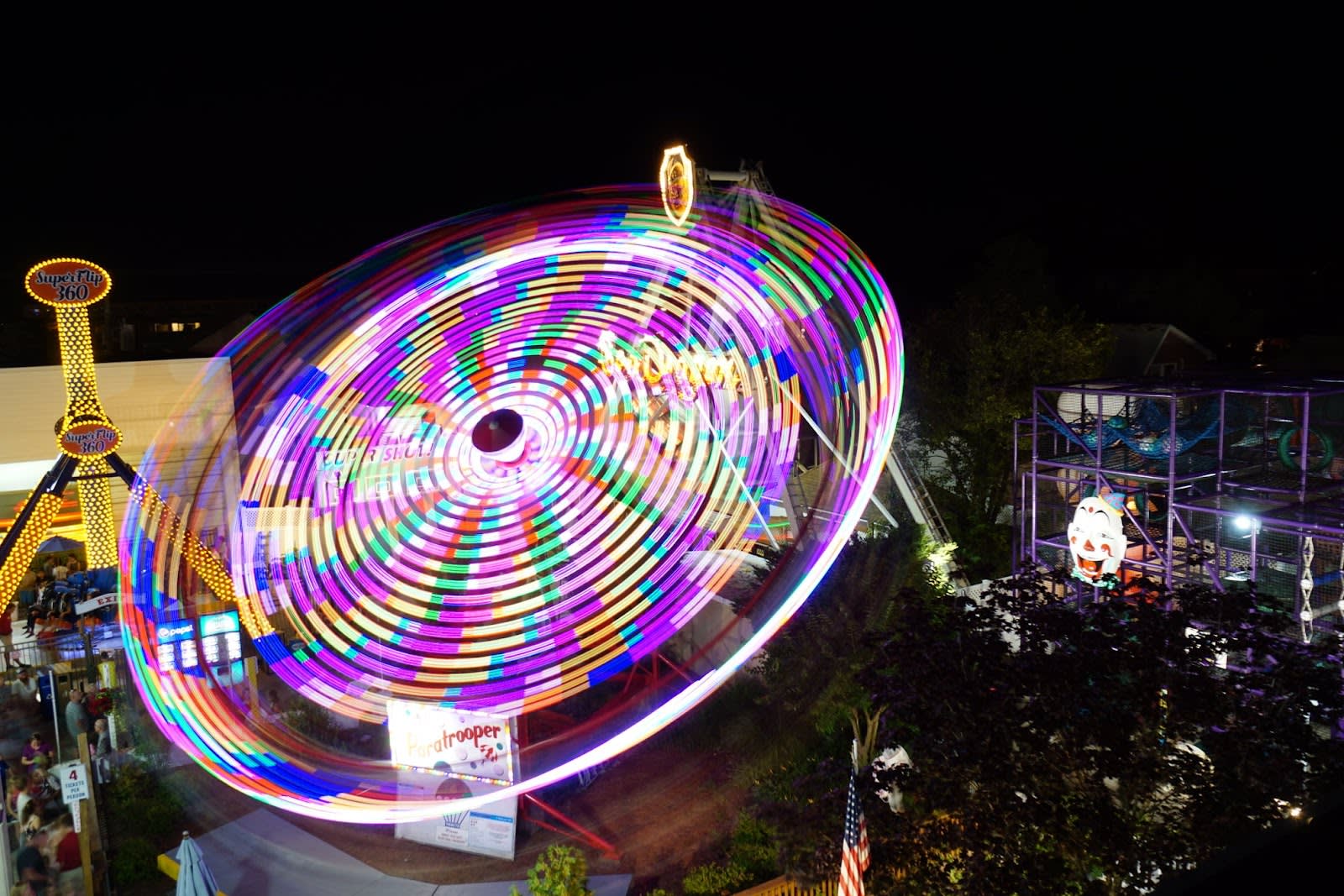 While on the Rehoboth Beach Boardwalk, you cannot miss the Funland. This family-owned amusement park has been operational since 1962, making it one of the historical places in Rehoboth. It features 19 rides, 16 midway games, an old-fashioned park, and an arcade, making it the perfect place to break from the beach with your kids. Kids can choose between a carousel, haunted mansions, and games like Skeeball and Whack-a-mole. Some of the rides have height restrictions, but there are enough fun features to make your visit enjoyable.
Entering the park is free, but rides and games cost 25 cents to $2. You can purchase multi-ticket booklets to save on your fares. These booklets never expire and can be used in the following year. This fun spot is open seasonally from May to September, with its hours varying by day.
Shop at Tanger Outlets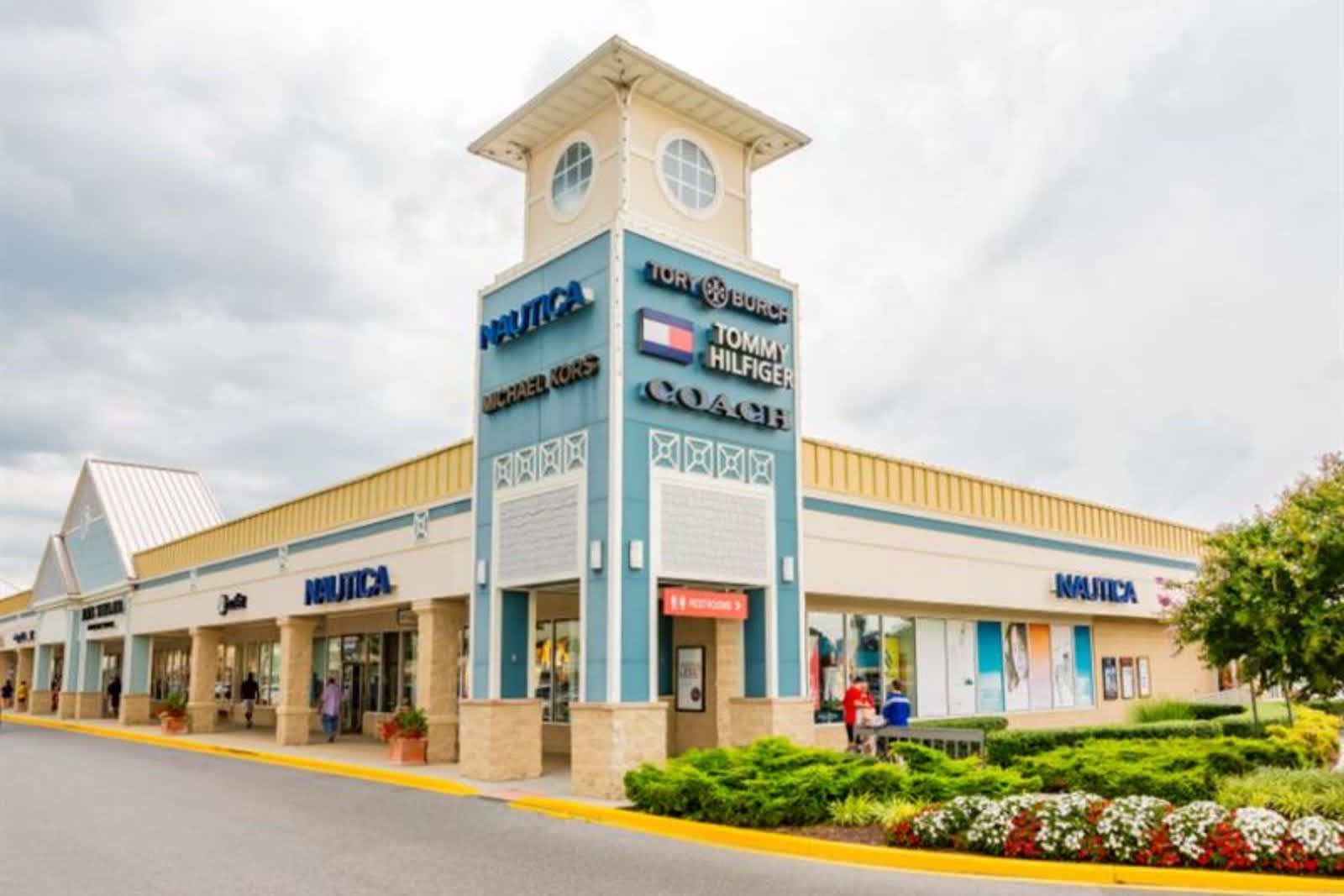 Within less than 3 miles from the Boardwalk is the Tanger Outlet. With more than 100 stores and restaurants, you cannot miss something to satisfy your desires. Take advantage of Delaware's no sales tax and go shopping spree. If you're looking for a place to indulge in retail therapy or take a break from playing in the sand, Tanger Outlet is the place to be.
Enjoy nature at the Junction and Breakwater Trail
If you love open nature, the Junction and Breakwater Trail is the place to be. This 6-mile trail runs to Lewes Beach and Cape Henlopen State Park. The path follows a rail trail from the mid-1800s, initially opened in 2003 as a 3.6-mile northbound trail from West Rehoboth. It was later extended in 2007 to the 6-mile trail as it stands today.
On the trail, you'll enjoy a natural coastal forest with wide-open farm fields behind the shopping centers on Route 1. Whether you love biking, running, or taking a stroll, you're guaranteed a nature retreat on this trail.
And there's more. The trail features an 80-foot-long refurbished railroad that was originally built in 1913. Besides the scenic view of coastal wetlands and an observation tower, you can engage in outdoor fitness along the trail, with the natural backdrop of the Delaware coast.
Indulge in water adventures at Jungle Jim's
As the largest water park in Delaware, you cannot miss going to the Jungle Jim's during your visit to Rehoboth Beach. This water park features water slides, an activity pool, a kiddie pool, a lazy river, and a wave pool. There is also a bumper boat pool, which is a version of bumper cars on the water with a bonus of water guns to make your experience more exciting. The park also features batting cages, miniature golf, and a cafe to give you a rest from all the water activities.
Jungle Jim's is located a few miles west of the beach. It's open seasonally from 10 am to 8 pm, although this varies by season. You can get an all-day pass for $23 or enjoy a reduced admission fee of $18 if you decide to enter by 3 pm. Their ticket prices vary by height. You'll need to pay extra to try out their bumper boats, batting cages, and mini-golf.
Go-karting at Midway Speedway Park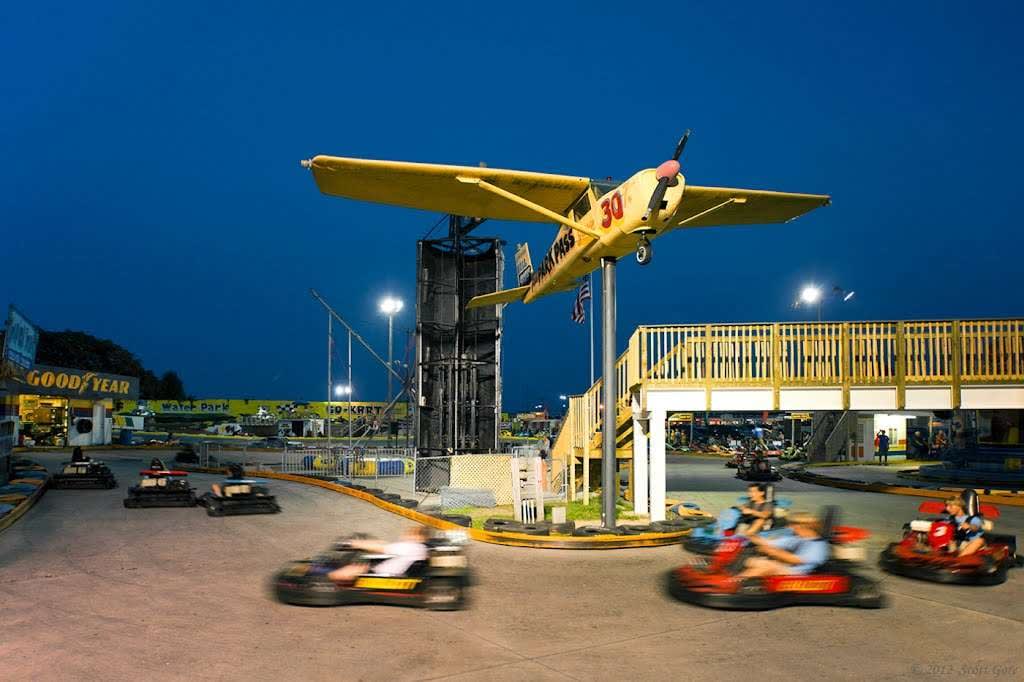 If your kids love go-karting, a visit to Midway Speedway Park is the perfect spot. The park features five go-kart tracks, two of them designed for kiddie drivers. As your kids enjoy go-karting, you can cool off at the White Water Mountain Water Park. There are super-fast slides, a lazy river, an activity pool, and a large recreational pool to make your visit exciting.
Midway Speedway Park also features an adventurous mini-golf at the Fire Mountain golf course. This golf park features 18 holes of pure volcanic excitement. The fun park also features a climbing wall, the Gravity Storm, and Bumper Boat Lago, making your visit more action-packed.
Explore Rehoboth's rich history at the Indian River Life-Saving Station Museum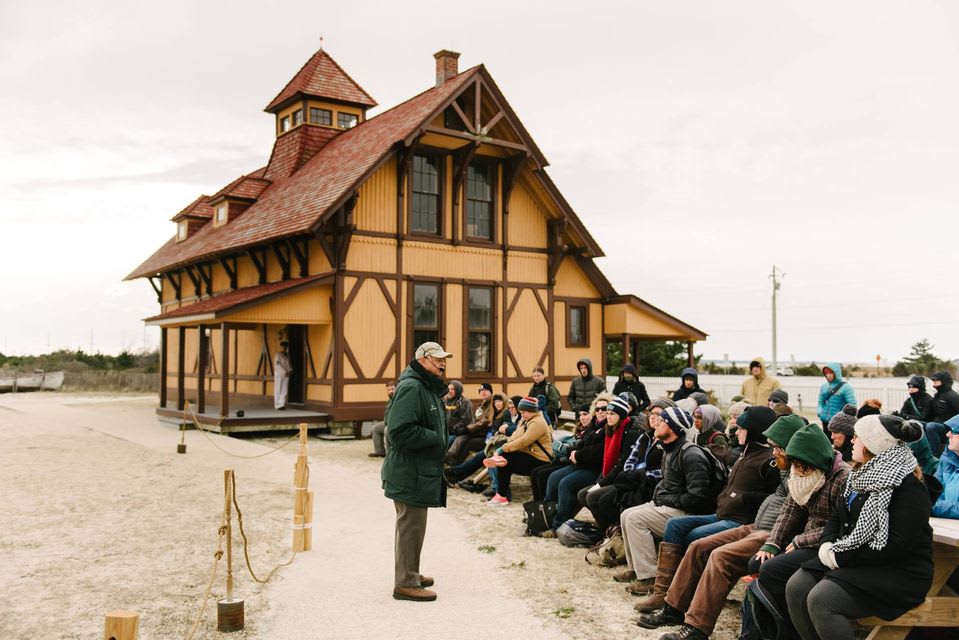 Recreate Rehoboth's rich history with a visit to the Indian River Life-Saving Station Museum. This historical place dates back to the late 1800s and was built for high-seas rescues and night beach patrols after recording many shipwrecks. Following its restoration in 1905, this station became a tourism destination open for self-guided or staff-guided tours. With its white sand beach, this place stands as one of the most exciting destinations to spend your weekends and even hold a special occasion. If you love taking pictures, this place offers the perfect environment for your hobby.
Catch a show at Clear Space Theatre Company
If you're looking for a romantic place for your date night, head to The Clear Space Theatre. This non-profit theater was founded in 2004 and has been inspiring quality performances from the locals and visiting artists.
There are varying performances, with everything from popular Broadway shows to fall plays, spring musicals, and seasonal musicals for the holidays. This makes it a popular spot for performance art in Southern Delaware. Clear Space Theatre also works as an ideal place to nurture your child's talent, with over 1,000 class meetings for children across different age groups.
Excite your palate with Eating Rehoboth
Eating Rehoboth
is a tour conducted by three Rehoboth locals who walk visitors and residents to famous culinary spots and interact with their chefs. This gives you an opportunity to learn about Rehoboth's rich history as you treat your taste buds to what Rehoboth's top restaurants have to offer.
The tour lasts for about three hours, with tastings at five of the best restaurants in Rehoboth, and includes behind-the-scenes access and specialty alcoholic and non-alcoholic pairing, among other activities. Tickets go for $59.00 for food, beverage, and guidance.
Visit the Cape Henlopen State Park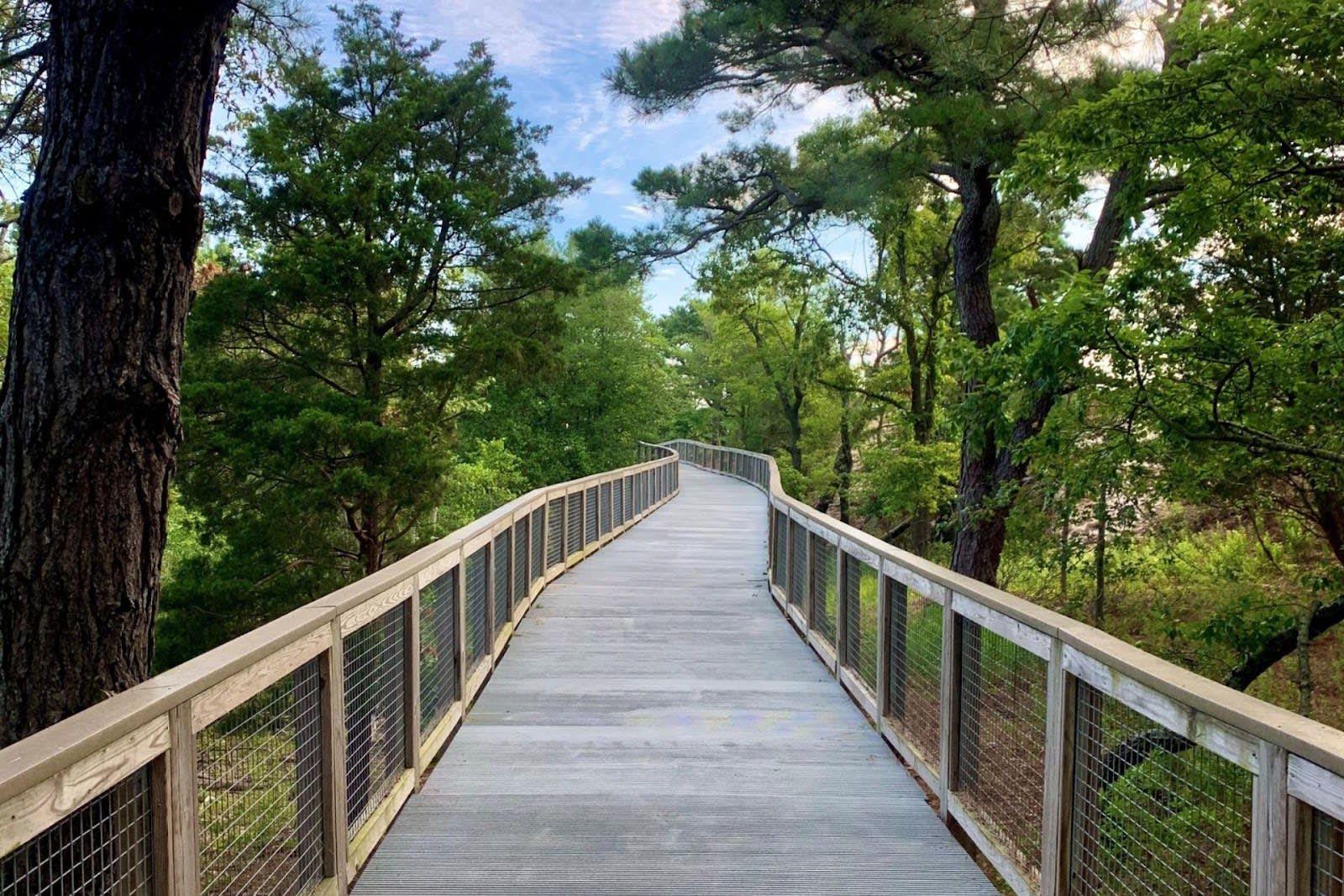 Located a few miles north of Rehoboth Beach is Cape Henlopen State Park. This park offers a vast stretch of swimming and sands, hiking trails, and fishing spots. Gordon Pond offers about three miles of track alongside outdoor scenery that's best for spotting wildlife and birds. The beach is also another popular spot for Rehoboth residents. The state park also has a bait and tackle shop, seasonal horseback riding, and campgrounds.
The best way to get a first-hand experience of all that Rehoboth Beach has to offer is by
owning property here
. The Move to DE Team offers top-notch real estate services to anyone seeking to buy their dream house in Rehoboth Beach, DE. Get started today.